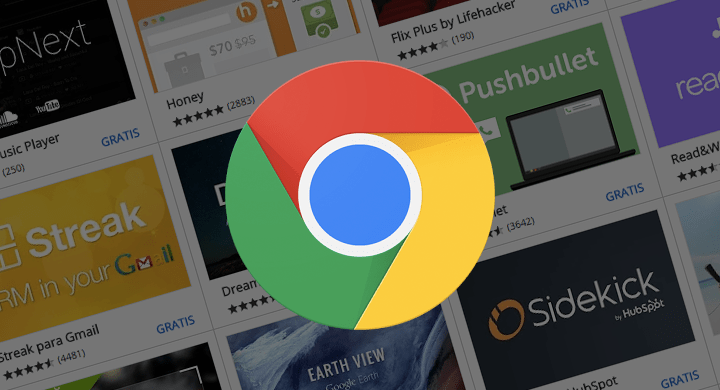 Browsers are not limited to just visiting web pages, nowadays browsers can be productive and have many advantages. You have seen that now people are using the browsers on full use, these day browser extensions are playing the vital role.If you use Google Chrome, you have seen there are many popular best Google Chrome extensions available for download from the browser. These extensions can be very productive if used properly according to your need and requirements. You should be very careful while installing extensions on your browser because many developers now using extensions for their benefits.Here in this article, I just collected some top best Google Chrome extensions. You can go through the list of extensions and find the best one for your requirements.
Best Google Chrome Extensions for 2017
1. Boom
This is the very popular tool among designers. This extension generally used for making GIFs and Autoplay.
2. CSS-Shack
Very powerful Google Chrome extension which is used to create designs. After making your design, you can just export your walk into a CSS file and can save it for later use on your website or any other online web pages. The extension supports many useful options which are required for a web designer.
3. Marmoset
One of my favorite which helps me to code and check the demos of my design. The extension supports many themes and effects which can be used in your own portfolio. This is really a good tool for the new designers on the web.
4. WriteWell
This is an Award-winning in the list of best Google Chrome extensions which can be used for productivity work related to writing blogs, novels, articles, and books. This offers a huge library of samples which you can use according to your needs while editing and writing your projects.
5. DomFlags
This extension is known for its speedy process. It's a wonderful Chrome extension which can change the way of your work in an office. This Google Chrome extension have preloaded shortcut tools which make this a very handy tool for online users.
6. iMacros
Much popular and among best Chrome extensions for web developers This extension allows you to test your codes of web pages and view the demo of your web page. It's a great Chrome extension which can be very useful in your
Some Best Chrome Extensions for Designers
7. Font Playground
A favorite tool for designers and developers on the web. This is among one of the best Google Chrome extensions out there. The extension supports many styles and text effects which can help a designer a lot in case of fond visualization and accurate font placement.
8. Window Resizer
It's a useful Google Chrome extension that helps to resize your Google Chrome according to your requirements, this just makes your browser window responsive. You can choose any dimension for your browser and also set a custom size. This Google Chrome extension is really helpful for designers or developers who work with the different size of web pages.
9. Page Ruler
It's a great tool for measurements of any web page online. This extension can have many benefits if used correctly. Just use your mouse to draw a ruler and get exact dimension and position of your web page. This is a good option while using resize images and pixel dimensions while coding and designing online.
10. ColorZilla
This chrome extension is the last place but it is in our list because of its cool features. Its used for color picking, eyedropper tool, and color generator. This is very useful Google Chrome extension which helps your to design with colors.
I hope you all liked my list of best Google Chrome extensions. I will regularly update posts related to Google Chrome on this website. Feel free to ask my any questions about your opinion regarding this post of Chrome extensions. If any of your favorite tools is missed in the list above, please comment below in the box, I will check as soon as possible. Stay tuned to TrickHax website!